Need Help?
Have a question about our school?
Click here to
Ask AoPS Academy!
Our Team
Our Founders
Richard Rusczyk
Art of Problem Solving was founded by Richard Rusczyk in 2003 to create interactive educational opportunities for avid math students. Richard is the author or a co-author of 7 AoPS textbooks and a past Director of the USA Mathematical Talent Search. He was a participant in National MATHCOUNTS, a three-time participant in the Math Olympiad Summer Program, and a USA Mathematical Olympiad winner (1989). He received the World Federation of National Mathematics Competitions Paul Erdös Award in 2014. He graduated from Princeton University in 1993, and worked as a bond trader for D.E. Shaw & Company for four years. AoPS marks Richard's return to his vocation - educating motivated students.
Glen Dawson
In 2014, Glen founded a learning center in Morrisville, North Carolina, that two years later became the first AoPS Academy campus. Glen served as the National Director of AoPS Academy until his retirement in 2019. He has experience as a college math professor, statistician, and expert SAS programmer. He has been a professional math tutor for many years, and specializes in training academically-advanced and high-performing math students. Glen is a graduate of Duke University and holds a graduate degree in statistics from Boston University.
David Patrick
Dave joined AoPS in 2004. He is the author or a co-author of 4 AoPS textbooks. Dave earned the sole perfect score on the American High School Mathematics Examination (AHSME) in 1988 and was a USA Mathematical Olympiad winner that year. He attended the Research Science Institute (RSI) in 1987, and the Math Olympiad Summer Program in 1988, where he first met fellow student Richard Rusczyk. He also finished in the top 10 on the Putnam exam in 1991. Dave graduated from Carnegie Mellon in 1992 with a BS in Mathematics/Computer Science and an MS in Mathematics. He went on to earn his Ph.D. in mathematics from MIT in 1997. He was an acting Assistant Professor at the University of Washington from 1997 to 2001. Dave is originally from Western New York and is an alumnus of the SUNY Buffalo Gifted Math Program.
Management Staff
Interested in joining our team? Click here to learn more!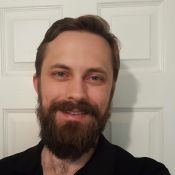 Damian Romney
Damian is a Teaching Staff Manager of AoPS Academy Virtual Campus. He joined the AoPS Academy team in 2019 as a physical campus director. After graduating from Guilford College in 2011, he served in City Year Boston, an AmeriCorps program, from 2011-2013 as an in-school tutor and a physical service project manager. From 2013-2017, he taught 6th and 7th grade Language Arts and Social Studies in Boston charter schools. He moved to the Atlanta area in 2017, continuing to teach for a year and then attending the University of Georgia to earn a master's degree in education in 2019. In his free time, Damian enjoys biking on nearby trails and woodworking.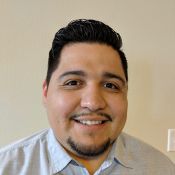 Vincent Gil - Associate Director
Before Vincent Gil became an Associate Director at AoPS Academy Johns Creek, he chaired the Math Department at Western Hills High School in Fort Worth, Texas, where he was 2017–2018 Teacher of the Year. Vince is passionate about making math fun and showing his students how it applies to their lives. He has taught middle and high school math in the US and in Korea and has worked with IB, AP, and pre-AP students. Vince has a BS in math and MS in mathematics teaching from Texas Woman's University. In his free time, he likes to practice Brazilian Jiu-Jitsu and try new foods.
Instructors
Interested in joining our team? Click here to learn more!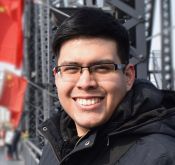 David Ancalle
David is an engineer with a passion for teaching. He studied at the University of Illinois, Liberty University, and the University of Puerto Rico and focuses on flood prevention and computational modeling. He also loves showing students how math equations can be applied in the real world, and teaches engineering courses at Kennesaw State University as well as and humanities classes at Gwinnett Technical College. David is driven to help his students apply their theoretical knowledge in creative and practical ways. In his free time, he volunteers at transcribing Greek, teaching Sunday School, playing music in his church, and tutoring.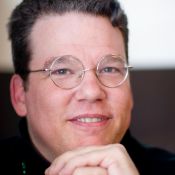 David McBride
David has more than ten years of experience teaching math, computer animation, and game development. He taught computer animation, graphic design, and 3D game development in China at the Sichuan Fine Arts Institute, was awarded the Chongquing Excellent Foreign Teacher Award, and opened a multimedia training center in Beijing. David has also developed educational computer games, created an architectural animation that helped Georgia State University secure major funding for a multimedia lab, and has built web-based modules for learning molecular biology.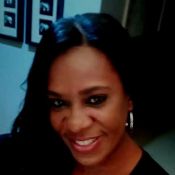 Connie Oliveira
Connie Oliveira loves inspiring her language arts students to reach their highest potential and has been in the classroom for more than thirty years. She earned a BA in child development from Spelman College, an MA from Columbia University's Teachers College, and an Educational Specialist degree from Georgia State University. Connie currently teaches language arts at Lanier Middle School; before that, she taught English in the United Arab Emirates. She has also worked with gifted students in Fulton County Schools. When she isn't teaching, Connie enjoys reading books and watching movies, shopping, and traveling.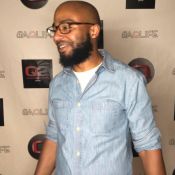 Jeffrey Peterson
When Jeffrey discovered AoPS, he was teaching English composition at the University of West Georgia in Carrollton. He holds an MFA from Sarah Lawrence College and a BA in English from the University of West Georgia. Throughout his career, Jeffrey has enjoyed teaching creative writing, English composition, and music. Originally from Fayetteville, GA, he's taught high school and collegiate level, while tutoring various age groups. When not teaching, Jeffrey enjoys watching movies, writing poetry, and weight lifting.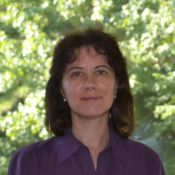 Svetlana Savova
Svetlana has been teaching for fifteen years and is certified in elementary education, middle school, math, science, and English for Speakers of Other Languages (ESOL). She has also managed the Johns Creek Center for Math Kangaroo competitions. Svetlana earned a graduate degree in engineering, physics, and teaching in her native Bulgaria, where she worked as a physicist and math tutor. She especially enjoys the challenge of explaining difficult math concepts in a simple way. In her spare time, Svetlana likes hiking and traveling, ballroom and Latin dancing, painting, playing the piano, and reading.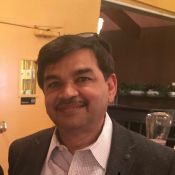 Prakash Singhi
Prakash has been teaching math for more than 20 years and is proud of all the progress his students have made. As a teacher, Prakash works to identify his students' weaknesses early and helps them strengthen their understanding of basic concepts. He loves showing students the interconnections between different areas of math! Prakash graduated from engineering college in India and has worked in the tech industry as well as the precious stone industry. In his free time, he enjoys racquetball, singing, and math puzzles.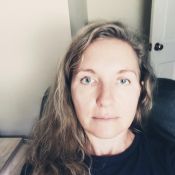 Larisa Tulchinsky
Larisa Tulchinsky is a high school teacher and a math team coach. She loves solving math puzzles and other logical challenges! Larisa takes pride in teaching her students to solve problems in an organized manner, and enjoys learning new topics to enrich her skills as a teacher.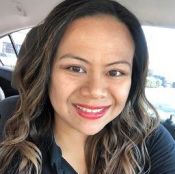 Gail Wilson
Gail loves to write and enjoys teaching English. She studied at California State University, Fullerton, University of Westminster in London for a semester and started her Master's at Azusa Pacific University. She now plans to continue her education and credential program in Georgia. She has taught in a variety of classroom settings from elementary up to adult ESL. She can easily adapt to multiple-grade levels at any given time. She loves helping students find their writing voice and incorporating different pedagogical models in the classroom. Most of all, Gail enjoys using her undergraduate background in journalism within her lesson plans. When she is not in the classroom, Gail likes watching movies, going to the gym, and spending time with her two-year-old daughter, Charlotte Anne.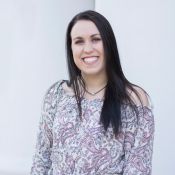 Victoria (Tori) Wood
Tori has always had a love for learning and earned her BA in math at Ole Miss, the University of Mississippi. She loves connecting with young learners and being able to help them achieve their goals. Outside the classroom, Tori enjoys long-distance running and takes her two dogs with her almost everywhere she goes. Her favorite color is blue and her favorite thing to eat is tacos with chips and guacamole.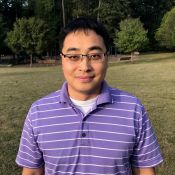 Yan Xia
Yan has more than 10 years of experience in teaching mathematics at both high school and college levels. He earned a M.S. in mathematics and M.A. in mathematics education from East Tennessee State University. Yan loves challenging and motivating his students to think and solve problems in multiple ways. He aspires to know each of his students and adjust his teaching strategies based on students' backgrounds and needs. In his spare time, he likes golfing, jogging, and playing soccer with his son.